Ski Thunder History
Thunder XIX: 2013.
Left on Saturday, back on Wednesday
Who: Double Down,, T Bone, Commish, Bob, Bill, Barry. Smokey had travel issues connecting in SFO and never made it up.
Car: Thunder Van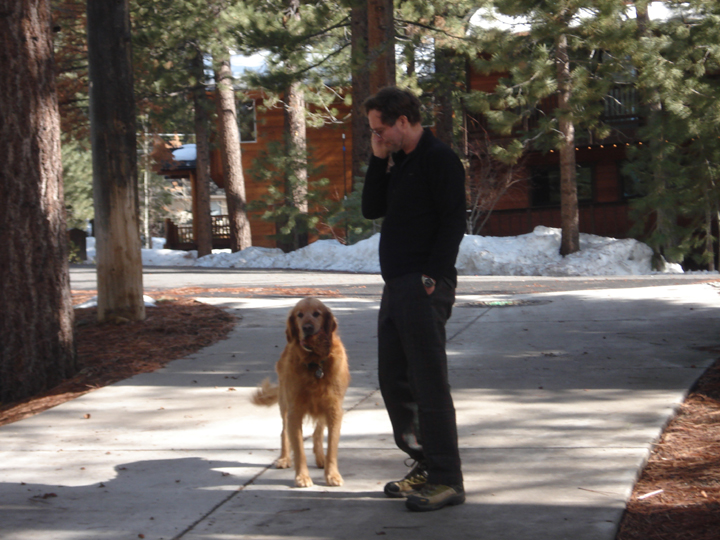 Ski: Mt Rose, Squaw, Alpine
Highlights:
Tofu Chili, Shrimp, Crabcakes
Great house, hot tub on upper deck, large poker table
Storm rolling in Tuesday Night
Golden Retriever playing fetch with pine cone and his yellow lab buddy
Social Justice? was new card game.
7-27 with wild card
Peruvian inspired French Thai cuisine
most repeated phrase of "Ar-go #uck yourself."
Least favorite movie, John Carter.
Remarkable that Dave actually picked up the phone when Tony called him for the wild card.
Checked out Moo Moo burgers on way up
1st Thunder @ Tahoe with no trip to casino
1st Thunder without double bake
2 Golden Retrievers greeted us. One loved holding 2 pine cones in mouth.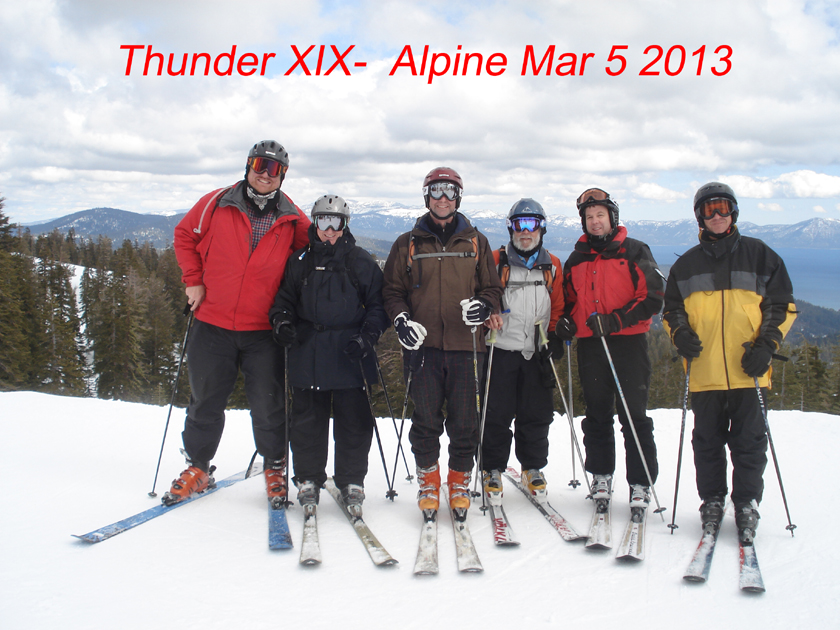 Mar 1- Friday
Issue with Enterprise Van- Engine light came on and gas was leaking. Checked website for different vendor- Avis had one, DD and Barry went to check and Avis said they were waiting for one to come back. Went to website and booked it- went back to airport and got it.
Mar 2, 2013 Day 1 of skiing
Mt Rose in storm- good snow, tough visibility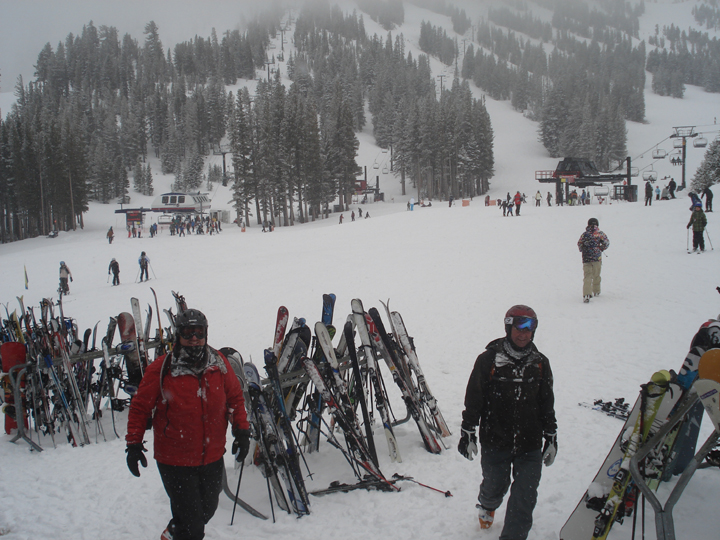 Day 2 at Squaw- ? best day ever at squaw?.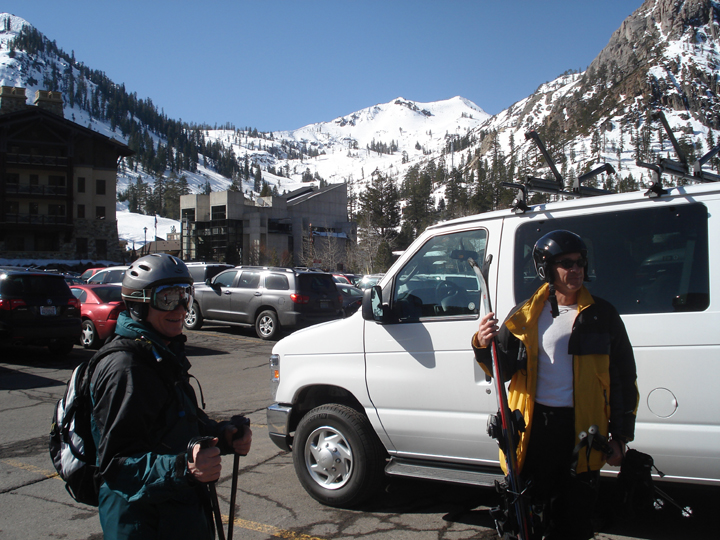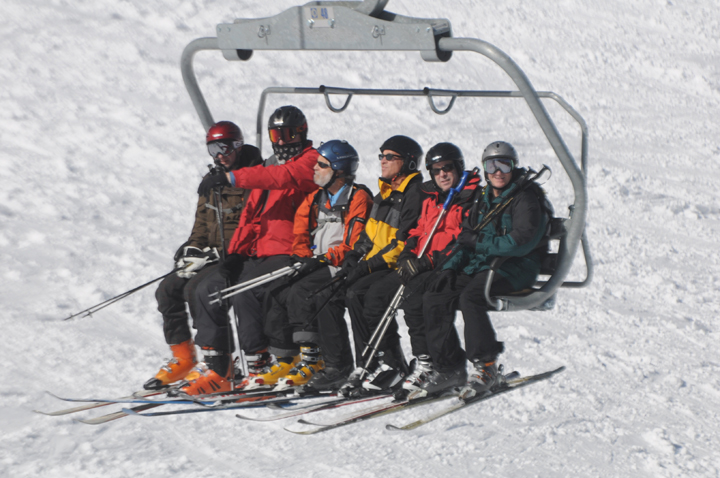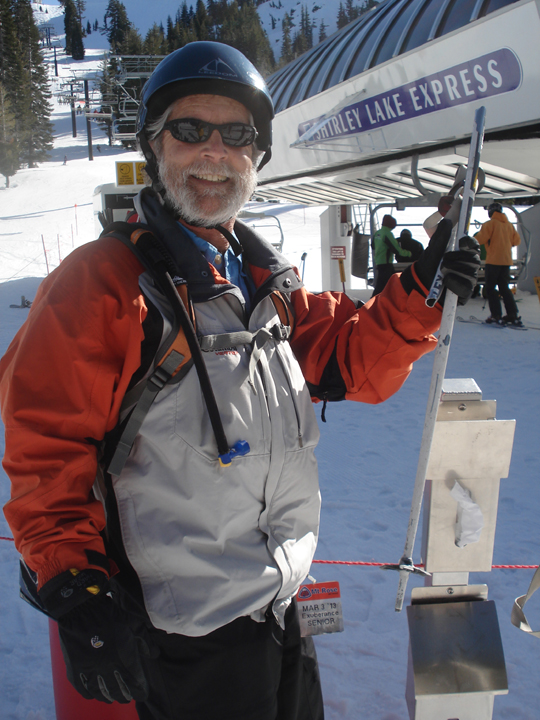 Day 3 at Alpine. Nice mountain, good skiing protected in bowl from winds. Only issue is seriously misengineered ski lift placement.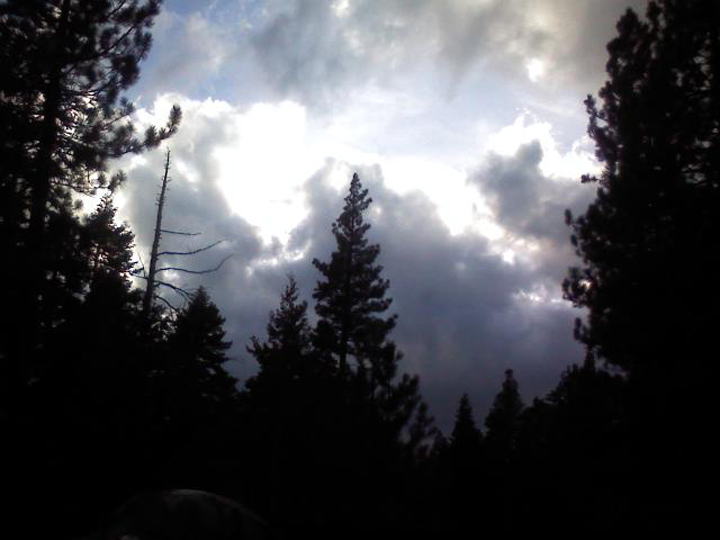 Mar 6, 2013- Drive home. Beautiful snow in morning On Wed, snow storm in effect and needed to chain up. Chains required to get out. Why were we leaving ?
Good Poker, Good Food, Good Skiing, Good Times