Mini Thunder - Whistler
Early Season Dec 2014

Left on Wed, flew LAX to Vancouver, T-Bone picked us up at airport, back on Sunday
Who: Double Down, T Bone, Jim, Barry.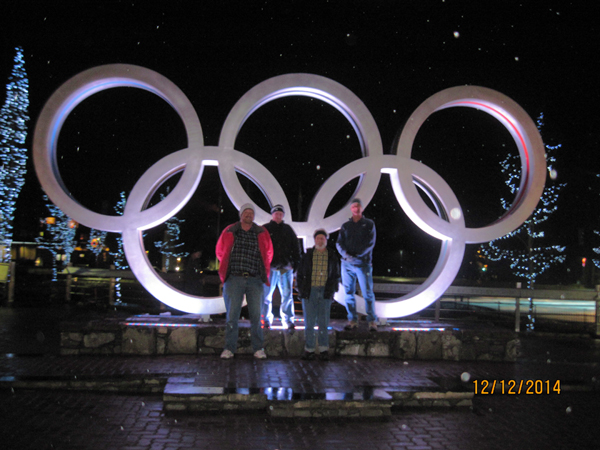 Ski: Whistler by T-Bone
Day 1 (Wed.) I picked the flyers up at vancouver, bc international on wednesday around 5:00pm and went straight up to whistler village (normally a 2 hour drive). Took us a little longer due to traffic in the city and a massive rain storm heading up the hill. The townhome was located across the street from a market and stores so we able to quickly load up on essentials (wine, beer, rum, milk). Liquor was EXPENSIVE in Canada. Lloyd and I paid $20 each for a glass of wine. I wasn't able to bring up much at all due to limitations at border crossing. We then walked into the village and found a place open late to eat - nothing special.
Day 2 (thurs): Hit the slopes around 11:00 after getting Barry's and LLoyds rentals. We started on Whistler side of the resort. Bottom third didn't have snow yet, top third was closed since it had just got snow and they hadn't cleared it yet. Therefore we skied the middle third of the mountain. Lots of runs that hadn't been groomed yet and were a bit of trouble to get down due to obstacles and moguls. We stuck to groomed runs to get our legs warmed up. Lift lines were short so we got lots of runs in. Late afternoon we took the peak-to-peak lift across to Blackhome and ran some similar runs. Around 3:00 we grabbed the gondola and headed back down to village a bit ahead of the crowd. That evening we hot tubbed, went into the village and eat a decent meal at a popular bar/grill. Jim had to coerce the dj into putting on american football (not even a close second to hockey in canada).
Day 3 (Fri): Hit the slopes around 12:00 after a slow start mainly due to Tony forgetting his helmet. A long story about getting on the wrong shuttle and visiting the far reaches of the city. Jim stayed at the cabin to take care of business and knowing that they were going to open the top on Saturday. It had snow the night before so we (barry, lloyd and me) expected new terrain to open but there really wasn't a bunch of new runs. But we got a lot of runs in. We decided to ski straight thru and went down around 3:00. After hot tub we decided to cook so lloyd took the lead on some AWESOME fish taco/burritos. We again strolled the village for awhile just to check things out, but ended up at cabin and watched men in black 3.
Day 4 (Sat.): Barry and Jim hits the slopes early (8:30) to get first dibs on the fresh powder at the top of both mountains (it had snowed again Fri. night).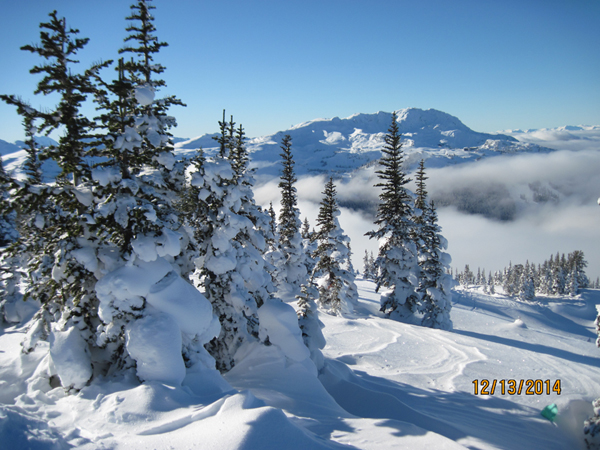 Tony and Lloyd played cabin boys for a variety of reasons that only made sense to them. Once on the slopes Jim and found out that they only opened the top of blackhome resulting in very long lift lines at 7th Heaven. They decided to head back to the lower lifts and enjoyed the day in less populated lifts. They found out that the resort has two types of out of bounds. 1) enter if you want to but at your own risk and 2) don't even think about it. they found an area compliant with type 1 and went off-roading.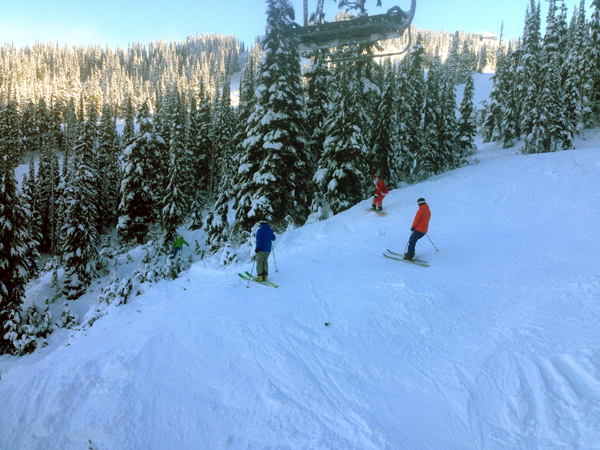 I wasn't there but the story is that it got a little hairy when it wasn't certain if an ice bridge would hold (the only way out). After that they learned a new approach to tight shoots after they one guy crashed and burned and another guy did it successfully. They used the successful guy's technique.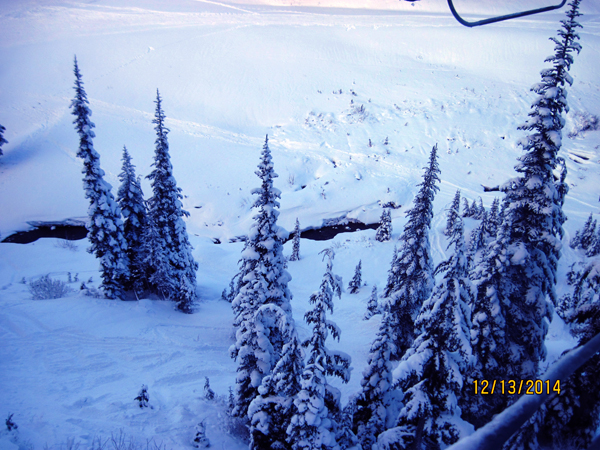 They came down around 3:00 similar to other days and the Whistler App reports they covered 38km and 3.85km vertical with max speed of 100 km/hr that day.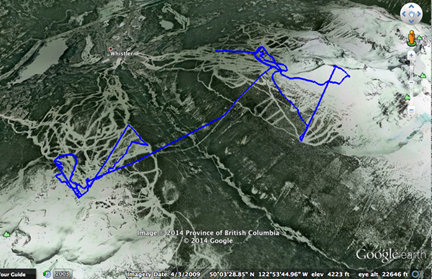 LLoyd and I had time to head up the sliding center where there was active bobsledding going on. Very cool to watch. They let you get right next to the runs (see attached photo).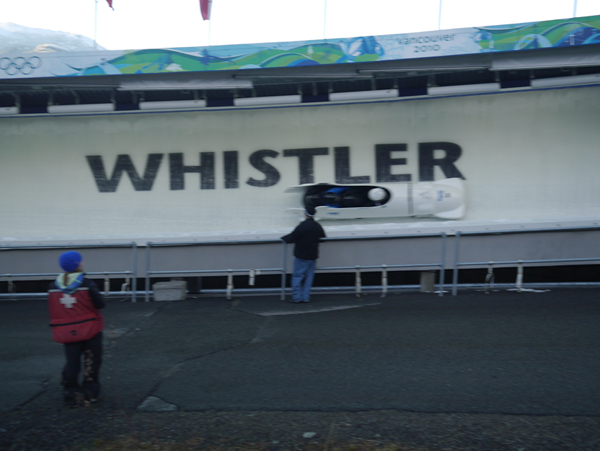 That evening we again decided to eat at the townhome. Lloyd baked some potatoes, Jim BBQ'd a chicken, Barry and I made a salad. It all went down good. We again walked the village and took in the active night life. Afterwords, we retired to the cabin and watched a typical B Zombie movie with expected blood and guts galore.
Day 5 (sun.) Got up and headed out around 9:00. Great weather and trip back to airport went smoothly. I dropped the boys off around 11:00 and headed back to Washington. It was 7 hour trip for me so I was home by 6:00. Not certain when the guys made back to SB but it should have been around the same time.
Highlights:
Whistler Village
Condo with hot tub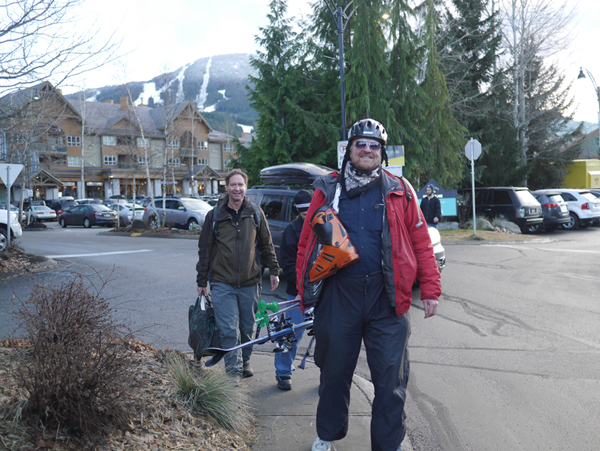 This long winded writing was to get the rest of you fired up to get some skiing in and also for Jim to put up on the Thunder web page for archives. I know Jim, Barry, Lloyd, and I are planning other trips.
Good Hill, Good Skiing, Good Times